Integrating with Drip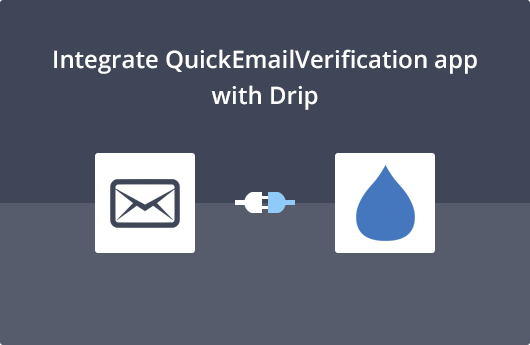 Getting Started
This document will help you navigate the extremely easy integration of QuickEmailVerification and Drip. It will help you easily and swiftly verify your mailing list. That will help you improve your email deliverability.
To use this integration you'll need
Your Account credentials of QuickEmailVerification
Your Account credentials of Drip
Signing up for QuickEmailVerification is both easy and rewarding. Once you Sign Up, everyday you get 100 Free credits for email verification. Click here to create your account, if you haven't done so.
Once you are ready with your account credentials of QuickEmailVerification and Drip, you are all set for the verification.
Connect with Drip
Using your credentials, login into your QuickEmailVerification account. Once you login, you will notice an Upload Email List button. Click there and you'll be taken to the next screen.

On the next screen you'll see two tabs:
Upload From Computer
Import From ESP
Since you'll be cleaning a list you've parked in your Drip account, select Import from ESP.
The next window will give you an option to select the platform from where you'd like to import your database. Click on Import from Drip.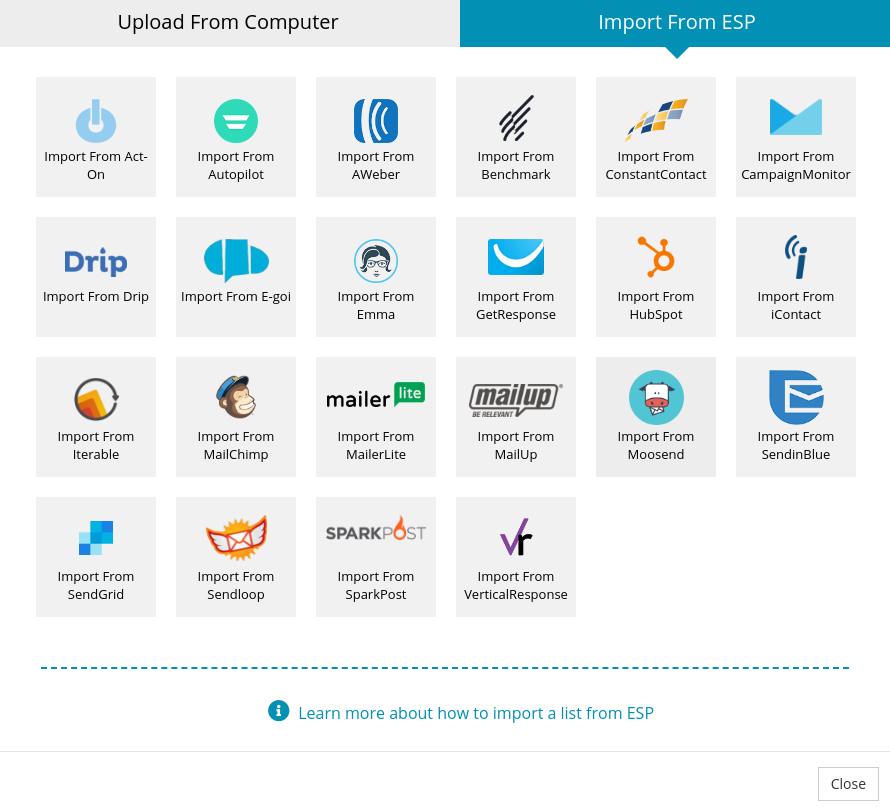 Upon clicking, you will be prompted to feed your Drip credentials.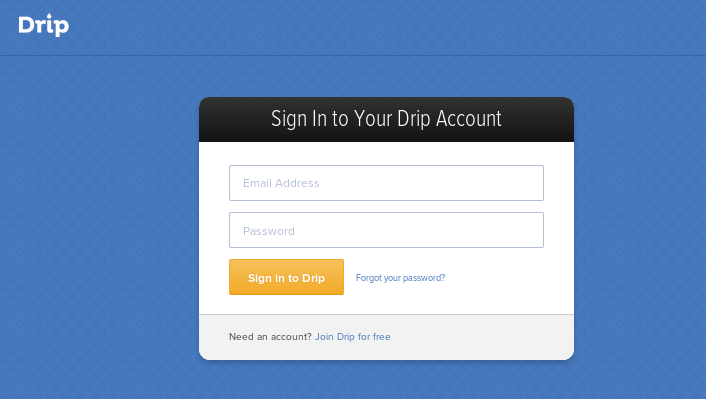 Your credentials are safe. QuickEmailVerification does not store your Drip credentials entered in above login page and it's accessible only by Drip.
Import list from Drip
Once you login into your Drip Account, it will ask whether you wish to Grant Access to QuickEmailVerification. Click Authorize.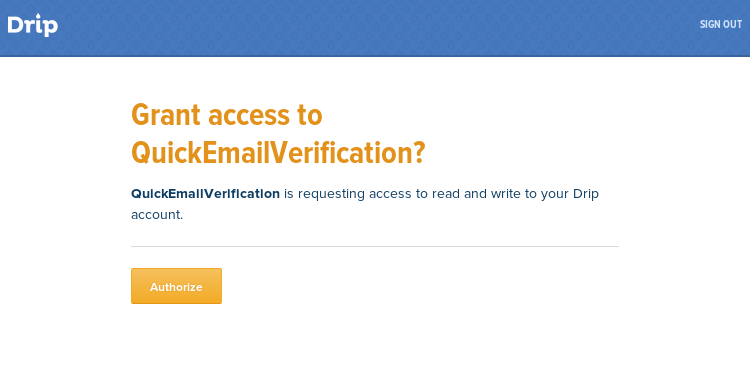 Next you will be required to select which of the mailing lists you'd like to verify. We'll select Sample List for our purpose and then click Import.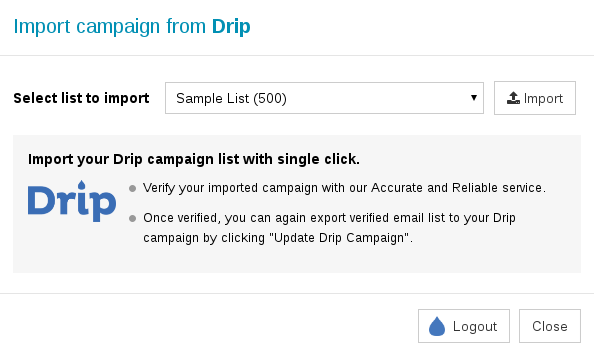 When you click Import, the list gets ready for verification.
You just need to click Start and the verification process will begin. It may take upto a few minutes, depending upon the size of your mailing list.
After you click Start, you are free to logout and carry out other activities while the verification process is going on. Log out will not interrupt the verification process.

Updating your Drip Campaign
After the verification process is completed, you will receive an email telling you the verification process is complete.
In case you had logged out, you will need to login to your QuickEmailVerification account. Click on the Download button.

You'll notice a modal box. From the modal box, select Update Drip Campaign.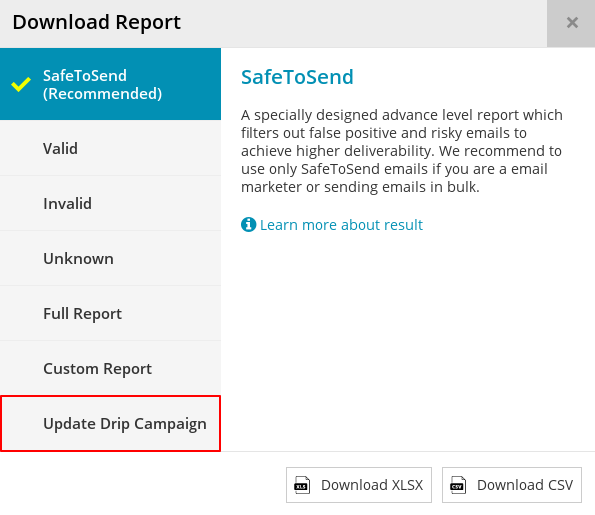 Note that the next screen is important. This is the stage where you decide which of the emails you'd like to keep in your Drip Mailing List.
You'll see five check-boxes titled : Invalid, Unknown, Role, Disposable and Accept All.
The addresses associated with each checkbox will be removed. For instance, if the Role checkbox is checked, the email addresses classified as Role addresses will be removed from your mailing list. That means those addresses will no longer receive emails from you.
Some boxes will be, by default, set as checked. While we recommend you keep them as it is, you are free to uncheck one or more boxes as per your discretion.
Click Update after you have checked / unchecked boxes per your preference.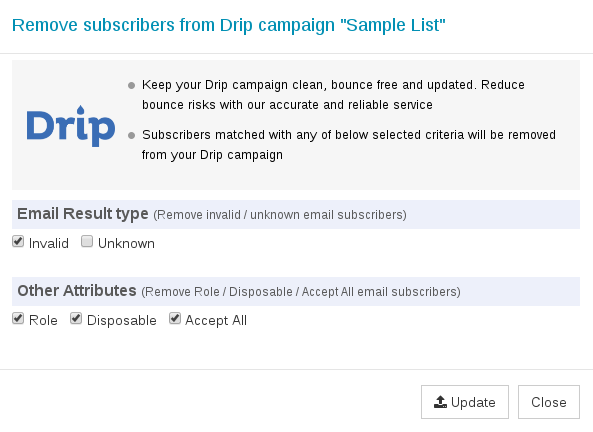 The next screen will ask for your confirmation as regards the removal of subscribers from your mailing list. Click Yes Proceed.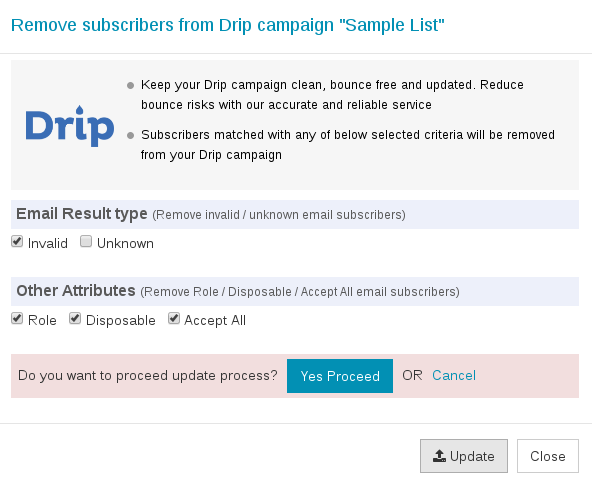 When you click Yes Proceed, the system will begin removing the email addresses from your list. When done, you will receive another email saying the mailing list has been updated.
That's it!
In one swift and easy process, you have been able to clean and update your mailing list. When you use this mailing list for your campaign, you can be sure you will see improved deliverability and a better ROI for your campaign.
As you just seen, the process is quick and simple. In the unlikely event you need help, please write to us on support@quickemailverification.com and we'll happily assist you.